The RCS provides an integrated planning framework for managing land, water and biodiversity in the East Gippsland region for the next six years. In line with the requirements of the Catchment and Land Protection Act 1994 (CaLP Act), the principal objectives of the strategy are to:
establish a framework for the integrated and coordinated management of catchments
establish processes that can be used to assess the condition of the region's land and water resources, and the effectiveness of land protection measures.
Since the development of the last RCS, a number of major events have occurred, legislative reform, and new plans and strategies introduced. These impact the management of the region into the future and influence the new RCS. The timeline below shows the key planning, policy and environmental influences on our region since the development of the last RCS.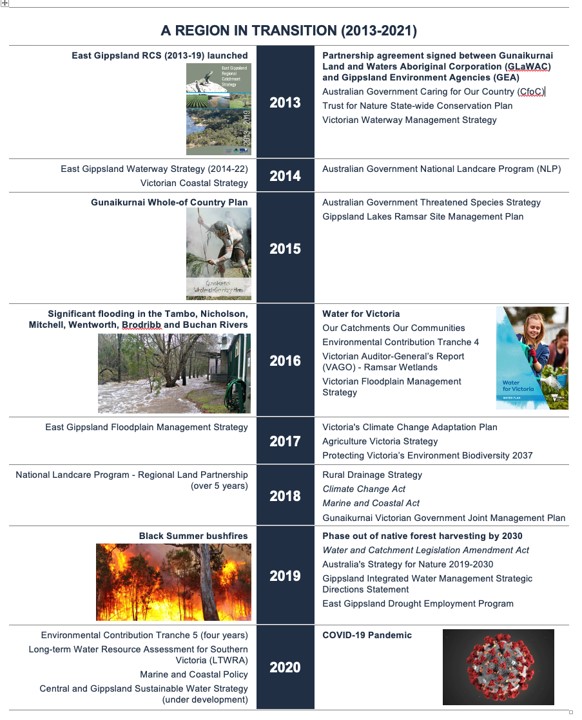 The current RCS presents a planning framework which focuses on maintaining the condition and productivity (sustainability) of the natural assets of the region. This RCS uses a collaborative and risk-based prioritisation process, based on an assessment of 'the land and water resources of the catchments of the region and how they are used' (CaLP Act).
The sections below outline the relevant policy context for the current RCS at a regional, state, national and international level.